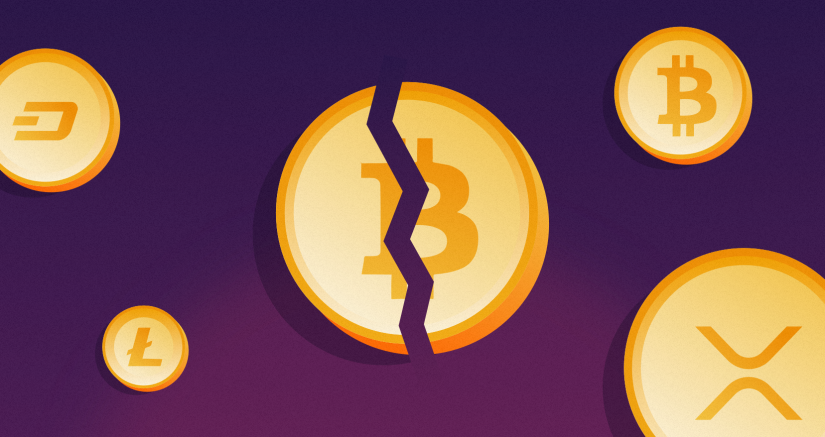 Financial institutions are scared of cryptos and want to take them down
---
Crypto market and mainly the major currencies like Bitcoin, Ripple and Ethereum plunged this week strongly. Market just lost floor under its legs so around 13 billion of value was wiped out in about three hours. As late of Wednesday crypto tracking site CoinMarketCap listed Bitcoin down 4.26 percent, Ethereum down 9 percent and Ripple and BTC Cash down around 10 percent in matter of 24 hours. Only handful actually gained in this environment because major cryptos were taking whole market witch them. Thou some of the currencies gained some a recent weeks, like Ripple for example, looses were sudden and quite noticeable. But lows were not beyond major lows of this summer and we continue in steady consolidation of the space with higher lows.
https://gizmodo.com/cryptocurrencies-just-plummeted-13-billion-in-value-ov-1829673445
Situation is for most investors not cheerful thou. Ripple has faced a big crash falling over 20% in the 7-day period following massive gains of the past month when it grew by 120%. Bitcoin seems to be least affected in perceptual terms. Top cryptocurrencies are passing through hard phase as the prices continue to flash red. Most disappointing was recent crash for Ethereum which now stands at $207. This crypto had some promise as it hit the rock bottom and many predicted only upward direction. But it is bogged down by strong resistance and continues to be stuck in no mans land. Many commentators expressed assumption that recent plunge was caused by financial authorities around the world that issued comments about virtual currencies. Mainly new report of International Monetary Fund.
https://www.cryptoground.com/a/cryptocurrency-markets-crash-13-billion
Drop came after major financial institutions expressed their concerns and opinions about digital assets. Moves come after International Monetary Fund warned that cryptocurrencies could create vulnerabilities in the international financial system. Many crypto enthusiasts hoped that this year would be a year that regulators accept the idea of professionalization of the digital assets trading and new products like exchange-traded funds connected to cryptos. Blockchain and smart contracts are here to stay and certainly present a challenge to status quo. But if anything it should be a good news for investors as cryptocurrencies are going to replace some technologies used now. Can you imagine that stock of a company would go down just because it came with a new technology which would challenge its competitors? Stranger fact is that this warning followed decision of SEC in concern to several ETFs including highly anticipated one planned by the Winklevoss twins and as Chinese regulators come down hard on cryptocurrencies.
https://www.cnbc.com/2018/10/11/bitcoin-price-nearly13-billion-wiped-off-cryptocurrency-market.html
The straw that broke the camels back was decision by Securities and Exchange Commission on crypto ETFs. It almost seems that regulators and official financial institutions are coordinating their attacks on the space. But digital currencies are not moving into lower lows. What is a good sign because cryptos can function without their blessing. This fact will be clear in recent months as it will be obvious that take down had nothing to do with fundamental weakness of the crypto market. On the other hand, new improvements and technologies are coming live almost daily. So we can see that the drop is real but in the long term not meaningful. Institutions protecting the fiat won the battle but war is far from over.
https://www.fxstreet.com/cryptocurrencies/news/crypto-market-overview-cryptocurrency-market-tumbles-down-all-major-coins-deep-in-red-with-more-pain-to-come-201810110350