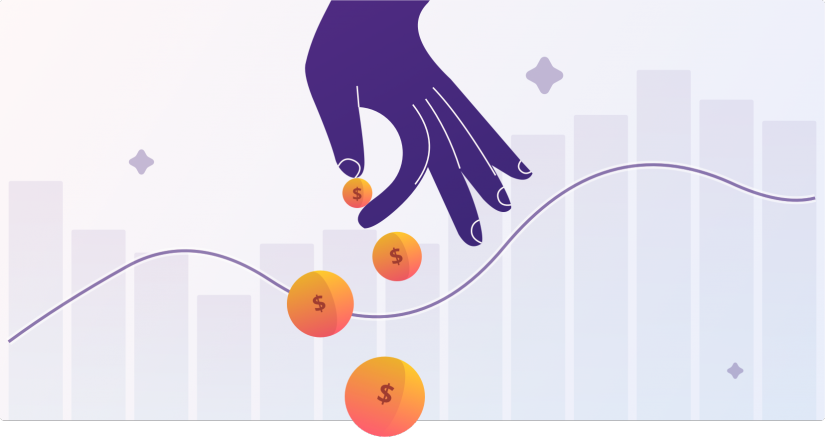 Cryptocurrency market consolidates and so is taxation and regulation of cryptocurrencies
---
As cryptocurrecny market is settling down and we are far beyond the bubble valuations of the last year dust is starting to clear on government regulation. Boom of digital currencies came very suddenly and official regulation and taxation is being proposed around the world to shape crypto space. Area creates many opportunities for states to tax huge amount of money that it attracted. By no means, especially in states with deficit problems, goverments view crypto investors as source of income. But on the other hand regulations are required to shape the future and development of space going forward. So be careful with your stash and check how your country taxes income you have made out of cryptocurrencies.
US government spending on blockchain analytics rose nearly 200% from $1.9 million last year to $5.7 million so far this year. Funds are going to various programs including unmasking identities of funds which bought, sold or hold digital assets. Its not only about payment for illegal activities such as drug trade. The main point is to find out institutions and people whose gains in crypto market were not declared as income and by definition are avoiding paying taxes for capital gains.
Sooner or later not declaring your digital assets will lead to crossing anti-money laundering regulations and lead to investigation and criminal prosecution. Investors who hold $10 million of crypto in balance thats undeclared now face possibility of being charged by the IRS. Companies that provide unmasking services to agencies are rising capital to expand their operations. Chainanalysis has raised $17 million. Elliptic raised $7 million and CiperTrace $3 million respectively.
https://cryptodaily.co.uk/2018/09/govt-unmasking-crypto-investors/
Congressman Tom Emmer expressed that country should create an environment that allows private companies to innovate and grow. This time, new legislation is being introduced in Congress with the intention to update guidelines about how taxpayers should pay their profits associated with virtual currencies. 'Resolution Supporting Digital Currencies and Blockchain Technology' should create regulatory framework which will define boundaries for taxation and transfer of cryptocurrencies. Investors will be clear what is still allowed but bill should take care of grow and development of the industry.
https://bitcoinexchangeguide.com/newsflash-congress-ready-to-launch-bills-and-improve-crypto-tax-guidelines/
Also Australian Taxation Office is cracking down on crypto investors. The office would be using a combination of 100 point identification checks to find tax evasions in digital area. According to Liz Russell, a tax agent, the bureau is on a "warpath" to make sure that cryto investors pay correct amount of taxes and is investing heavily in data-matching technologies. Traditionally anonymous crypto sphere is getting scooped more and more by official channels no only in the US but around the world.
https://cointelegraph.com/news/australia-experts-say-tax-office-on-warpath-against-crypto-investors
But not everywhere is legislation proposed to complicate lifes of investors. Legislators in Poland have introduced a bill to clarify policy on taxation of cryptocurrencies. The proposal that is in process of review for last quarter of 2018 will simplify the taxing of cryptocurrencies. Digital currencies will have previous taxation policy from earlier this year changed. New system will allow tax the cryptos only for transactions. So investors will pay tax only when they transact them and not on the basis of net gains.
https://cointelegraph.com/news/poland-introduces-new-bill-to-clarify-crypto-taxation
Right next in Ukraine lawmakers proposed implementing 5% tax on all cryptocurrency related profits for individuals as well as businesses. Crypto profits have to be reported separately from other forms of income according to the bill. Tax rate would jump to 18% for commercial entities if bill is passed through. That is not very friendly towards this perspective segment of future economy.
https://www.coindesk.com/ukrainian-parliament-proposes-taxing-crypto-related-profits/
Tags:
Taxes
Cryptocurrencies
USA
Australia
Investments