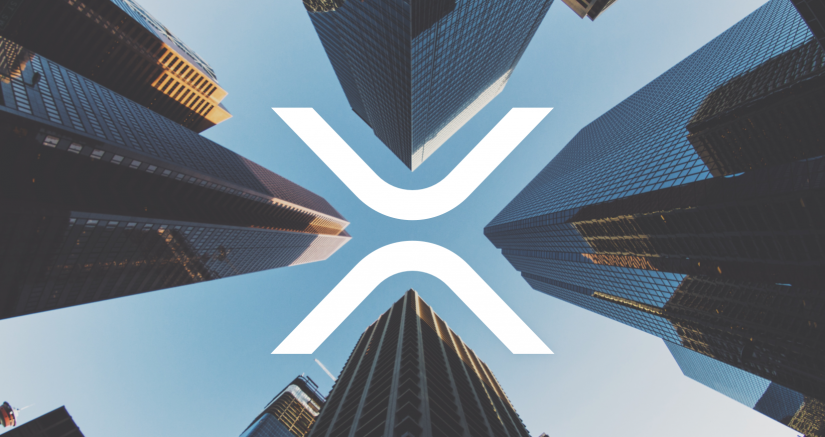 Ripple is the future of international banking. Here is why.
---
In last articles we have informed you about collapsing developing economies and impact of their problems on cryptospace. Bud debt problem of fiat currencies is not isolated only to countries in Southeast Asia of South America. This week we have seen quite an upset on debt markets as government of Italy a country with €2.3 trillion in liabilities, has threatened to balloon its deficit more than 2 times. Effect of quantitative easing which pumped more than €2 trillion into the bond market in effort to levitate prices of bonds and pressing their yields low has been erased withing weeks. European central bank was printing billions to keep yields at manageable levels for many years just to see interest on Italian debt to be priced at its highest since 2014. Four years of effort gone. Just like that. Fear is circling European debt market and common currency euro itself is heading down. There are serious problems with fiat currencies ahead of us which fill fuel demand for alternatives in form of cryptos.
https://www.bloomberg.com/news/articles/2018-10-03/the-ghosts-of-the-debt-crisis-still-haunt-europe-balance-of-power
On the other hand Ripple, third largest coin by market cap, has been gaining steady momentum. XRP market capitalization has settled at $21.4 billion and had quite ride in recent weeks. Why is that important? If fiat currencies will be loosing value or if we will see breakup of the euro there is a huge potential for destruction of interbank exchange. Italy leaving common currency means there would be massive €480 billion hole in interbank settlement system TARGET 2. It would disrupt payments and exchanges not only in Europe but probably around the world. So any competitor of exchange between big institutions could gain a sweet market share. Of course there is SWIFT but Ripple is more cost and time efficient and transparent than any other interbank payment structure. Sending money internationally is costly process and not one of the cleanest. So problems with fiat currencies and opportunities for cryptos are not expected only for emerging markets. Not by far.
https://www.coindesk.com/ripple-grapples-with-its-21-billion-gorilla-crypto-asset-adoption/
So, what was behind excitement around the Ripple in recent weeks? Financial technology firm in San Francisco revealed new structure xRapid under which international transactions could be done in a matter of minutes and will be powered by Ripple. This product is now commercially available and three financial institutions are participating in this cross-border payment platform. It will be used by payment providers Mercury FX and Cuallix, as well as cooperative financial company Catalyst Corporate Federal Credit Union. Chief Executive Brad Garlinghouse was set to announce the news at the annual Swell conference, a two-day event attended by industry representatives, on Monday.
https://www.cnbc.com/2018/10/01/ripple-xrp-cryptocurrency-product-xrapid-goes-live-for-first-time.html
Ripple has demonstrated that it is very efficient digital product that can solve payment problem on local but also on international scale. As its CEO Brad Garlinghouse said, company is not going to focus on price of cryptocurrency itself but wants to build sound product that will be successful solution build on top of decentralized open source technology. That means he is not bothered with coin price fluctuations but what company wants are happy customers. Ripple is much better for quick and cheap transfer of value as it is 1000 times cheaper and also 1000 times faster than Bitcoin. That is the main benefit of their technology and its up to the market, competitors and customers to decide what price of a coin will be. But with happy customers demand increases and with increase in demand prices are going up. So far it has been sound strategy.
https://www.fxstreet.com/cryptocurrencies/news/ripples-ceo-says-xrp-is-1000-times-better-than-bitcoin-xrp-usd-gains-35-201810040547
Tags:
Ripple (XRP)
Banking
bankers